"Hello, you are caller lucky number nine!" Oh, how I ached to hear those seven words through the radio as a child. The chance to score some tickets and talk to an actual radio DJ! Of course, it never happened to me, but I only can only imagine. What a rush. At one point, calling in to win concert tickets or to request a song was the coolest thing ever and really the only way to interact with your favorite DJ.
For the longest time, radio has been one of the biggest social mediums that connect people to their communities. It's how we learn about trending news, local events and listen to music. The reason behind all of this is…. YOU! What do you want to listen to? What do you want to know? Today, radio hosts can directly ask you what YOU want through the ever-evolving world of social media. Radio stations aim to cater to your needs and create the best relationship they can with their audience. Social media has literally changed the way radio stations markets themselves to you, the audience.
With outlets such as Facebook, Instagram and Twitter, radio hosts can interact with their audience in many ways. However, it's more than posting a couple of memes. It's about creating and sharing content that grabs their audience's attention. AKA YOU. Social media has changed how radio DJ's interact with you so much that companies have created social media templates that dictate what and how to post for every show. Here in Calgary, Bell Media have their own social media template for their radio stations. Here are some generics:
Minimum of three tweets/ Maximum of six
One Facebook post
One Instagram post
One Instagram story
Tells you which times are best to post during your show
Now that the DJ's have a guideline as to "where", it's time to move on to the "what" and "when".
When posting anything to social media, radio hosts look to share something that gets the listeners involved. Your favorite host also has the creative ability to post anything they think their audience will react to. Asking simple questions like the ones below is a perfect example of how radio hosts try and start conversations by including people like you!
Captions, Captions, Captions! Some of these begin as pictures, but the caption gives you context and starts a conversation with you!
You can post the best photo, status or tweet, but it might not matter if you don't post it at the right time. Think about it, what times are you most likely to check on your phone? As soon as you wake up, morning commute, lunch etc. These things matter because the radio DJ's want to make sure they engage at times where you can engage back. Check out the infographic below for the best times to post on sites like Facebook and Instagram!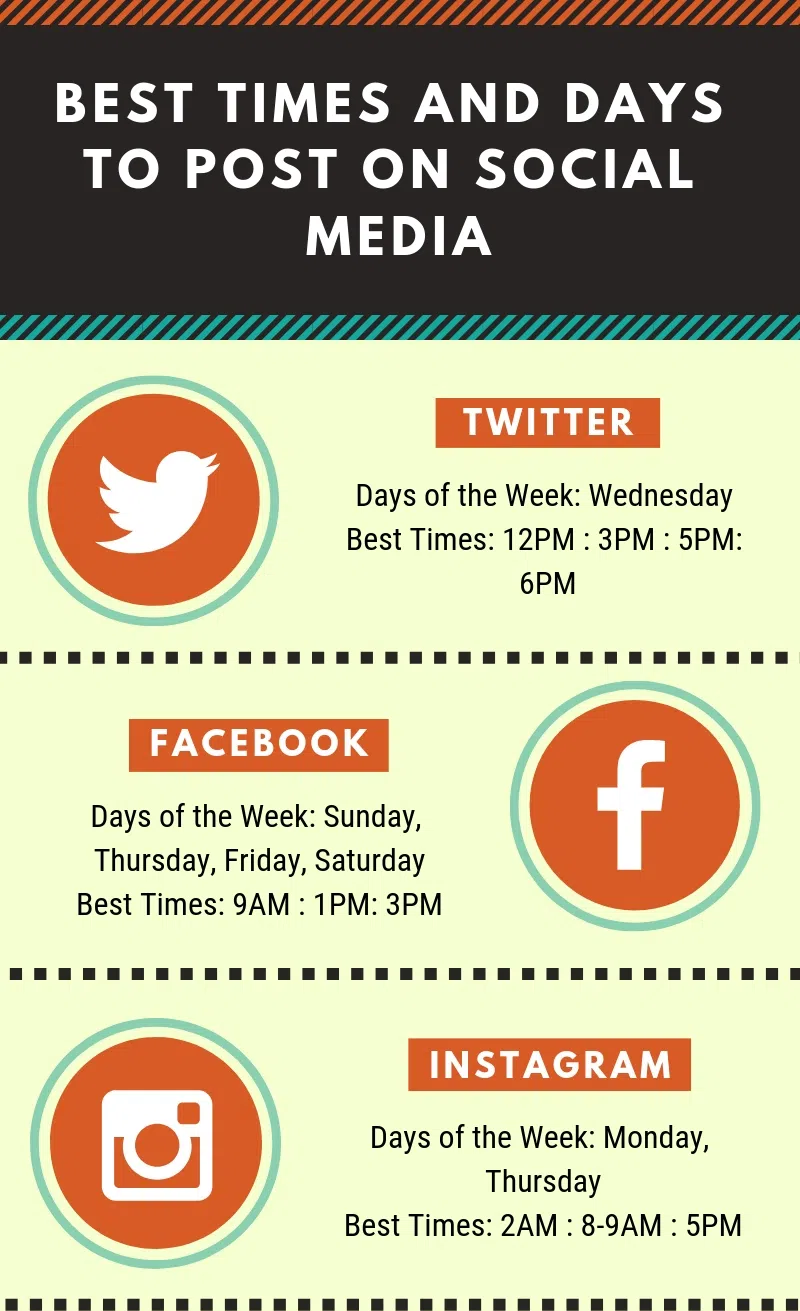 Don't take my word for all of it! Check out Calgary's favorite bachelorette Josie Balka, one of the hosts from Virgin Radio, talk about how she uses social media as a platform for her show!
It's crazy to think social media is still a relatively new concept in the world of radio. Every day, on air personalities try to reach out to their audience in order to create the best customer service. Every post, tweet, and picture are meant to make YOU feel like caller lucky number nine!