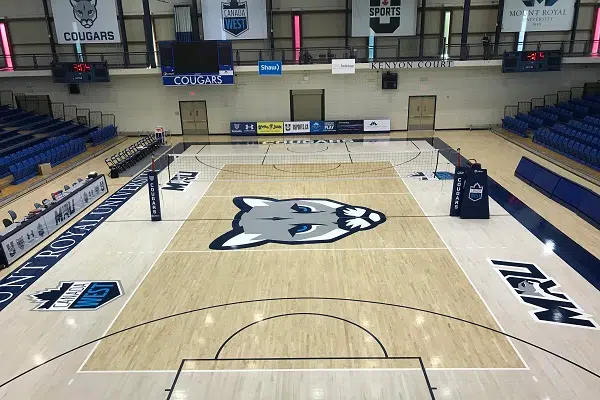 Sounds of whistles, squeaking shoes and volleyballs hitting the floor only means one thing: Mount Royal Cougars men's and women's volleyball teams are now into the 2018-2019 season.
On October 19th the Cougars were lucky enough to have the season's home opener on their home court; both teams fought hard to achieve their first win.
CALGARY- Results Friday from the Cougars home opener at the Kenyon Courts:
Men
Volleyball
Final
Mount Royal University Cougars, def. Manitoba Bisons, 25-19, 26-28, 25-18, 25-22.
Women
Volleyball
Final
Mount Royal University Cougars, def. Manitoba Bisons, 22-25, 25-21, 25-23, 25-23.
The men's volleyball team is looking to have a strong season with their starters already showing incredible improvement from last year. This is shown by their display of coming back to win 2 sets on the opening night.
Tyler Schmidt is in his fifth year with the team and displayed his strength with his 24 kills in their first game. He ended the 2017-2018 season with 283 kills and is on track to have a career high of 576 kills if he is averaging 24 kills a game. The team hopes to have these senior players take them further than last season and make a playoff run while they're at it.
Last year the men's team placed 10th in the 2017-2018 standings for the Canada West conference. With such experience, this year should take this team even further as well as help develop the team's three players who joined this fall.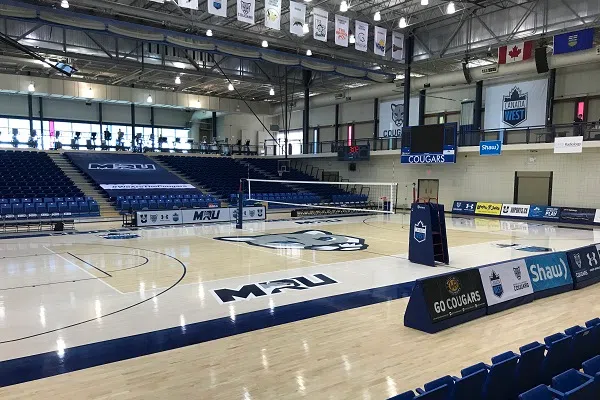 The women's team fell short in the 2017-2018 playoffs against their rival team, the U of C Dinos. This year they are looking towards a better finish with a view for the gold in their sights. The women's team only had one senior player finish her full five-year term with the team as of last February.
The team has the experience of being in the playoffs which always helps give a competitive edge to the season ahead. The women's team hopes that this experience can bring them into the top of the standing for the 2018-2019 season.
For more information about upcoming games and statistics visit the Mount Royal University Cougars website.